WITL Monday+ Tuesday Photos and Words
Hey guys! I'm here this week and I'm definitely participating in Week in the Life - along with a ton of other people obviously and that's part of what makes it so great! The community and the openness and inspiration that's a flow this week. I'm gonna share my photos and little jotted down words to help me document the week once it's over. Maybe it'll inspire you to take some photos and jot some words down to! Check out my Monday and Tuesday below in photos and words.
Brushing those pearly whites is usually the first thing I do - otherwise I might just forget!
Dressed and ready to go with my go to scarf I snagged a couple weeks ago at a sample sale
Everything on before stepping out the door
turning the corner away from home sweet home
the daily walk below the train tracks - at least today is a beautiful sunny day!
Stopped for the daily coffee at the local Dunkin' who also happens to have cool coffee wallpaper
Finished my coffee on my first train so it was on empty before I got to work
Always crowded in Local town
Off the train and ready to conquer the day - daily view approaching work
Looking up during my daily walk - seeing things with a slightly different perspective today
Down to business - at my desk and on my computer for the daily grind
I keep some lotion in my desk for when my hands get dry - that darn handsoap!
Just checking my outfit is still on point
so. so. hungry - bring on the chocolate craisins
Trying to make better decisions at lunch means a basic wrap - at least it's not pizza ... today.
My coworkers are troopers and we wanted to snag some sun before heading back to work
Hey, we're kind of adorable
yay sunshine and springtime 70's - finallly!
I kind of love this lobby floor and never really stopped rushing to notice it
Putting a folder together at my desk
after work subway ride - i don't think these floors have ever been cleaned
finally tackled one of the yearly doctor obligations - adulthood, check
Walking just north of the park and these streets are pretty with texture
Arrived at one of my favorite places to meet up with friends before seeing the new Captain America movie
so. so. delicious. every time. ordered the regular cheeseburger with lettuce, fries and lemonade - perfection
movie done. totally blew my mind it was so good - no spoilers!
group train ride home means chatty circles of laughter in the subway
crashing into bed, and instantaneously sleeping
Hit the snooze button, I really should have gotten more sleep last night
ugh morning, again. moisturizer check.
crap. distracted by my eye bags again - grab the concealer(s)
You know, it always looks silly before it gets better
now brushing teeth and deoderant - check
all dressed - now socks and shoes!
almost ready - gotta tie that shoe first
final mirror check and i'm out the door
grabbed my favorite scarf for when it's on the chilly side and my noise canceling headphones because i'm not dealing with people today.
must cross the street to get to the other side ... which houses the Dunkin' Donuts of course!
Coffee and metro card in hand - always on the go
I always love capturing the split second views from the seven train. It's so great to ride an outdoor train sometimes
on campus! beautiful sunshine today
I may have eaten all the hash browns. sorry not sorry, they're delicious!
Settling into work first thing. Projects upon projects
coworker made cookies? sign me up, it's totally normal to eat chocolate at 10 am right?
Another cup of water bites the dust. Really focusing on drinking more and I think it's really got my mojo back!
Eating my new favorite concoction. Broccoli, rice and grilled chicken + a little hot sauce and you've got yourself a winner!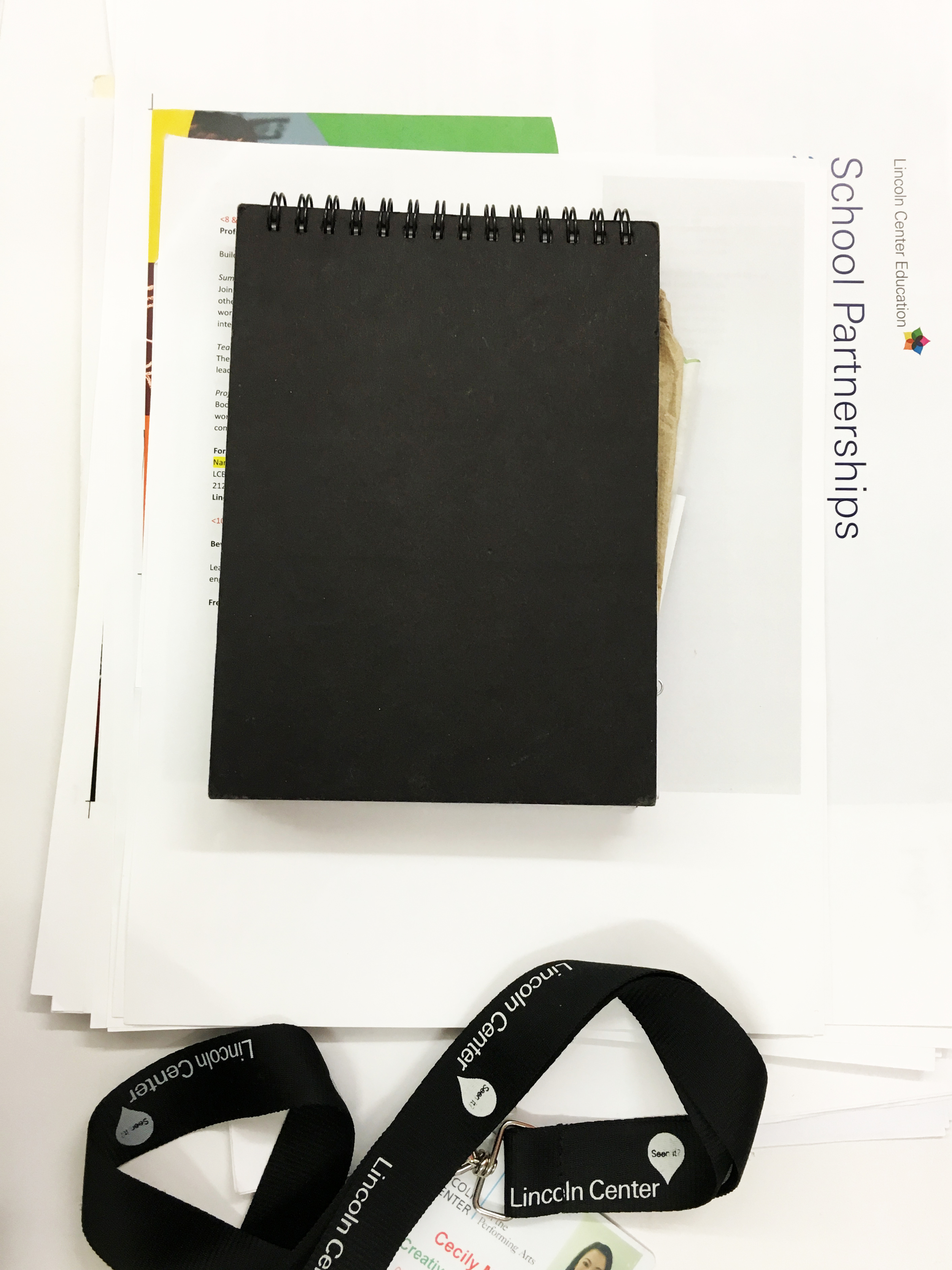 stacks on stacks of work - let's get back to it
loving the little assortment I end up with on my desk towards the end of the day.
off we go - it's post-work hours and I'm off to meet my boyfriend for dinner
gotta get to the front of the train first - so I can exit at 27th easily
I'm still flabergasted by how beautiful the architecture of Lincoln center is
Busy train stations are my jam - well i mean, not my jam but I tackle them like a champ everyday (or most days)
Once again, whip out the trusty metro card. Admit one to traindom, check.
walking through FIT's campus to meet V at midtown - oh and more architecture that floats my boat
I also always stop to admire pretty flowers, it's just my nature
mission burrito accomplished. Ordered the regular - white rice, steak, extra medium sala and lettuce. Add a Pibb Xtra and I'm in heaven
Train rides home with a little sunset action and V asleep next to me is the best
Catching up on Criminal Minds while I watch my photos for the past couple days streaming over.
Okay, I'm mainly just relaxing at this point but - this girl is tired
Now to work ... editing and compiling images for ... you guessed it, this blog post
Still hard at work but I'll be sleeping soon enough. zzzzz