WITL Friday + Saturday + Sunday Photos and Words
Hey! I'm back and although I continued to take tons of photos for these days, I just want to share a couple of my favorites with you to wrap up the week. I'll be putting my album together soon and will be sure to share that with you here but for the time being - let's jump into some photos and stories for the end of Week in the Life!
Friday Photos and Words
Looking real crazy before I blend this foundation out - it kind of cracks me up!
It's Fri-Yay! A little casual, a little comfortable - and definitely my Spring color palette
This barber shop always looks so cool when I pass it - even when they're closed they look badass
The daily coffee - Iced Caramel, Extra Milk. And waiting for the train today, not sprinting to catch it before the doors close - a nice change of pace
The wonderful architecture I see daily and bright blue skies - it's gonna be a good day
It's the last day for the marketing interns which means beautiful donuts and sharing them bite by bite in the office
I'm always amazed by the tile work in the subway and it's even more brilliant when it's on the way home from work!
Definitely looks like the rain is approaching and also, this view from my train never, ever, ever gets old
In for the night means nighttime routine, clean face, brush teeth, snuggle in bed and watch a little tv to wind down
Saturday Photos and Words
Wake up! I love the balance of our sink right now. Orange ginger on the left, honey on the right. The orange gives me a little kick in the morning.
Saturday is comfy day. Obsessed with this shirt and how oversized and comfortable it is.
Iced coffee with milk, check.
Just riding the escalator like a cheeseball
Finally 70 and beautiful outside. The sunshine is incredible today
Train reflections. Because it's the weekend - I'm finally not smashed up against a window on a crowded train and have some room to breathe
Again, the sunshine gets me, and the flowers are newly put in and oh so beautiful on FIT's campus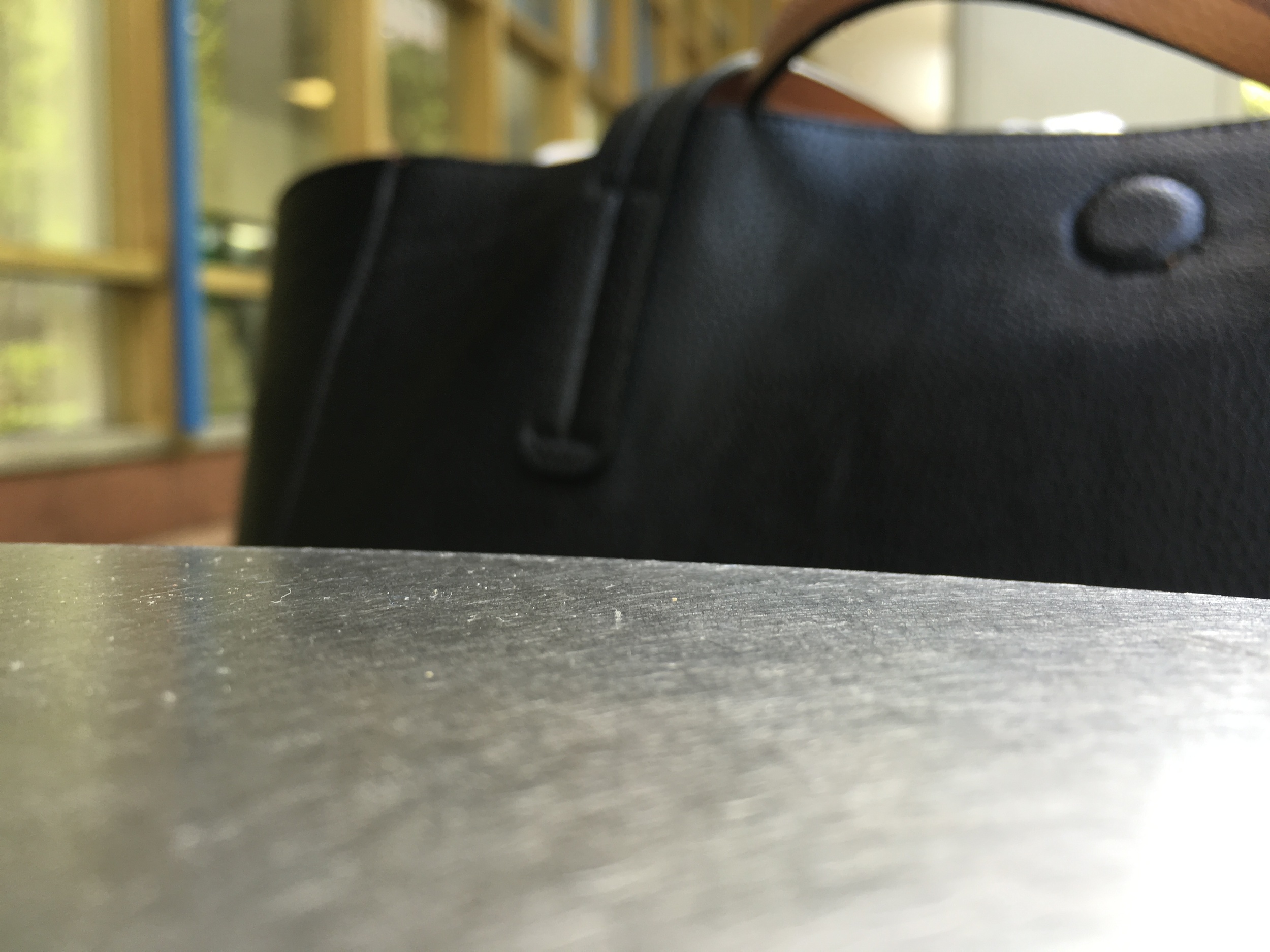 Sitting outside for my morning ritual - phone call with Mom - the best!
Getting some brush lettering done for an upcoming project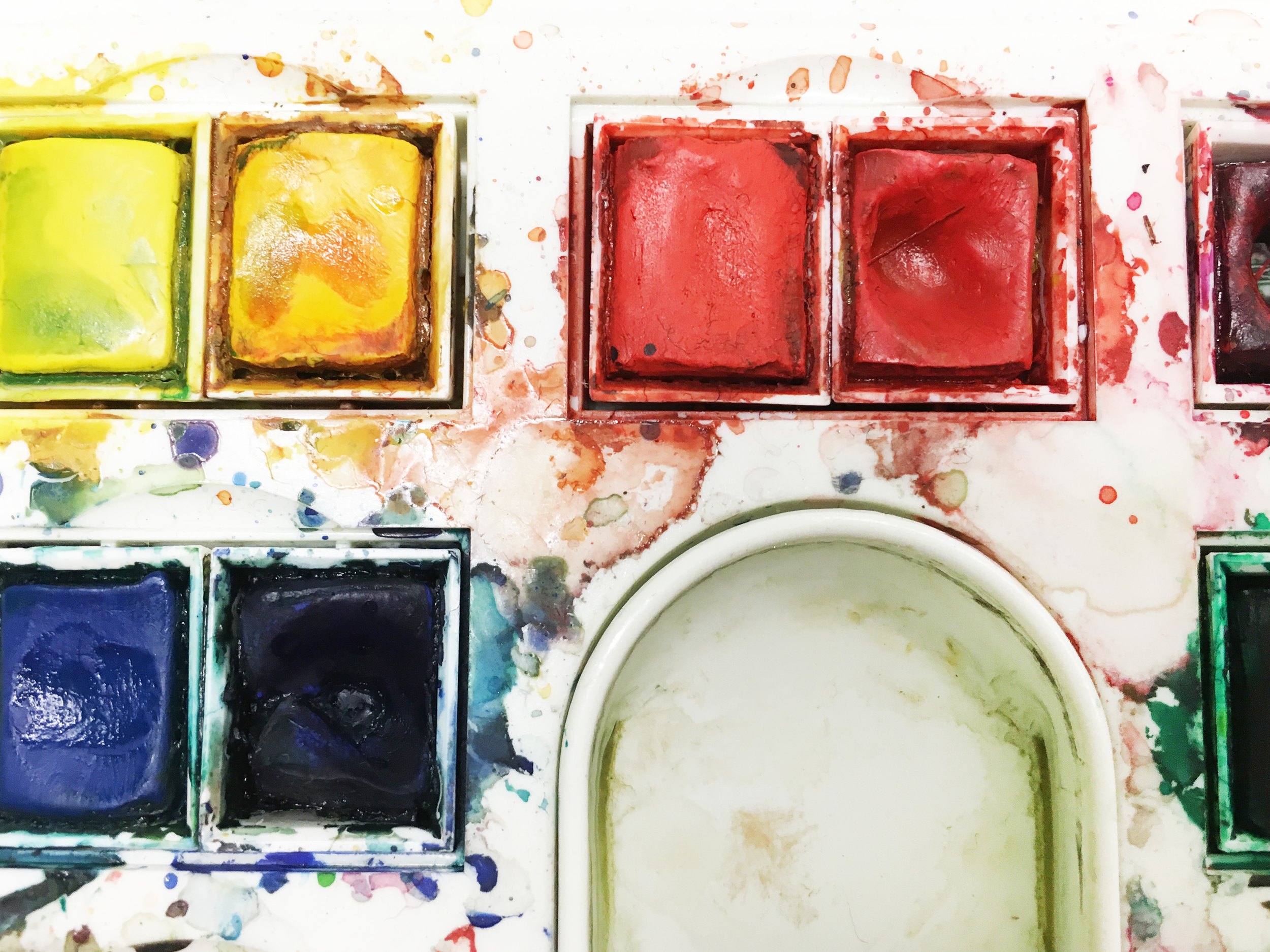 Such a well loved palette this little travel windsor & newton is.
Working on something special for myself
Never ceases to get messy when using ink and paint!
Just working on my brush lettering - really feeling the creative vibes today - must be the sunshine
Once home I ate a quesadilla and rice while catching up on my two favorite netflix series at the moment - 'Young and Hungry' and 'Grace and Frankie'. I'm a little obsessed and who can blame me!
After finishing dinner I just kicked my feet up for a bit, then pulled out my project life album and did a little photo prepping with my paper trimmer too
Rise and shine - up early and able to browse a little instagram before getting up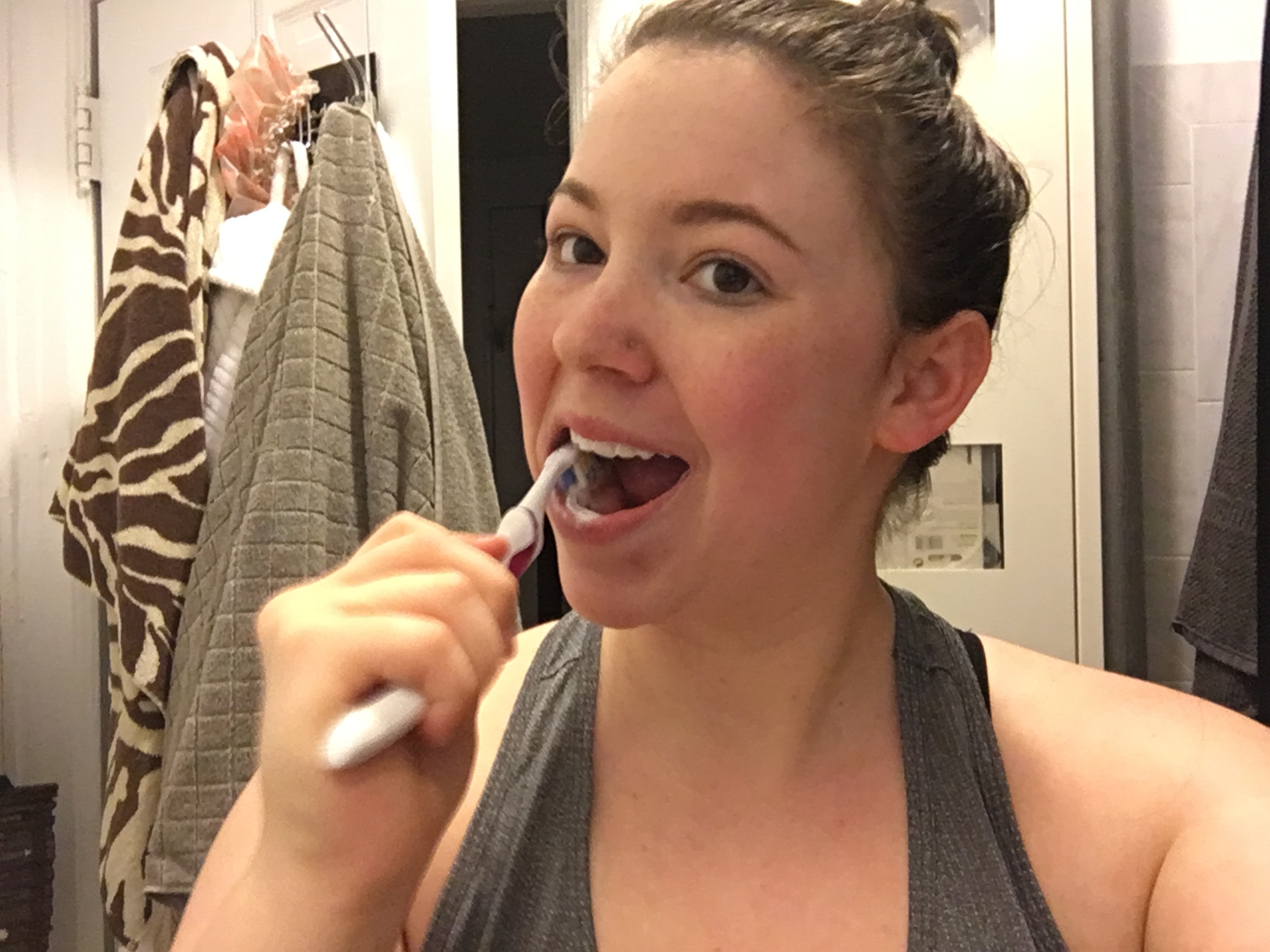 You know, the daily obligations to society
Why is it cold - yesterday was so beautiful ugh
Yay - passing beautiful flowers always lifts my spirits
On a little break to scan the shenanigans from yesterday's creative endeavors
Hard at work on my laptop - getting some things straightened out for the blog
I walked out of work for my dinner break and couldn't think of what I wanted. For some strange reason I just wandered to Taco Bell and so tacos for dinner it is
Getting a little sunlight on break
Closed! my official last day at my supplementary job and I can't wait to have the weekends to follow my own fancy from now on
And home sweet home it is - shoes off and ready to crash
Thanks for stopping by! Once again, I hope this gives you an idea of what you might want to document for your everyday life or Week in the Life experience. If you have any questions be sure to drop them below!